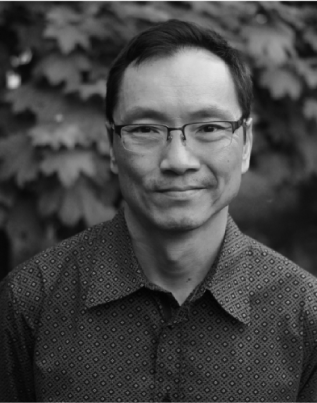 Wayne is Born
The son of Chinese immigrants, and a chronic daydreamer, Wayne was born and raised in eclectic downtown Toronto. Amidst American draft dodgers, new Canadians and a city forever insecure, looking for solid ground seemed to be the order of the day. While Toronto teemed with the richness of people from wherever, it wasn't until he left to travel that terra firma was found. Returning to Canada fifteen months later, he soon moved to Ottawa for graduate school and never left. There he turned his dreams into writing and more travels.
Wayne Writes
Wayne is an award winning short story and travel writer who continues to push his boundaries from the Arctic to the Antarctic . His first novel, Finding the Way: A Novel of Lao Tzu , is an imagined telling of the founder of Taoism.
Wayne Travels
Wayne believes the human experience is vast and best lived on the road less traveled. Or just anywhere that isn't predictable and staid. To that end some of his more poignant moments have been off the beaten path. You can read about some of his adventures on his Travel Blog.
Sometimes his writing wins him more travel. His photo-blog about a family trip to Ecuador and the Galapagos won him a trip to the Antarctic .
Wayne Works
Wayne is drawn to the eternal possibility of a greater good, of noble ideas, a simpler world and heroic but tragic figures. While the real world often collides with such notions, three decades as a social worker speaks to this desire to seek a better world, one family at a time. He currently works with children, adolescents and families.
Wayne Plays
Always on the go, Wayne can be found mountain biking, hiking, canoeing, skiing or just digging up worms with his wife, to feed the goldfish and frogs in their small backyard pond. He is an inventive cook and loves to share his creations with friends and family.